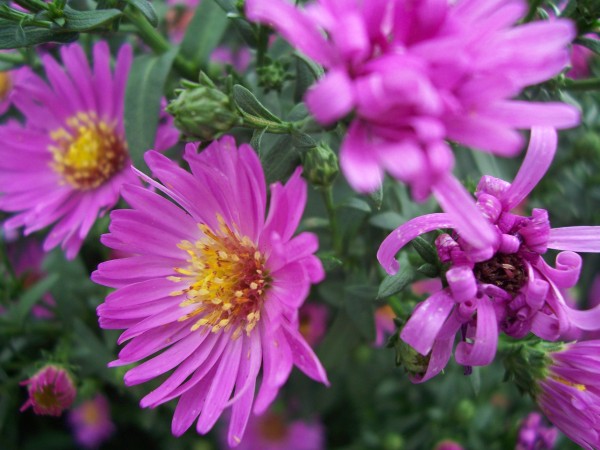 Three years ago, Savoring Today began with the dream of writing a cookbook. I had no idea what a blog even was, but a friend assured me I needed one. She was right. And there were at least two big reasons why I am glad I listened to her.
When friends call for a recipe I no longer have to look it up in MasterCook and email it to them, now they can find it here. Another gratifying part of that is having a resource for our kids now living on their own.
I discovered a tremendously generous, compassionate, friendly community of fellow bloggers—my on-line friends.
Along the way, I have learned it takes a whole lot more than a list of great recipes to create a cookbook, so I'm still working on it. After three years of blogging, which includes learning photography, site development and maintenance, social media wrangling, and recipe editing, it is time to take an account of things. This happens to coincide with our youngest going to college.
Have you ever entered a new season of life and began questioning everything?
Purpose.
Direction.
Fulfillment.
These are big questions for a woman when no matter the positions held, skills garnered, or goals accomplished, the primary role and focus was being a mom. A journey that began 29 years ago—the larger part of the 46 I've been alive and all of my adult life. Of course, you never stop being a mom, but if you think about it in terms of a job description, the scope and tasks change dramatically when your kids are grown the last one spreads their wings.
Now what?
For some, that question is an easy one to answer, for others it can be like looking into the abyss. When you've had a central focus doing something this long, it's what you know. You might even feel like it's all you know.
It's as though a door was just swung open with endless possibilities just beyond the threshold. Exciting, right? It is butterflies in your gut kind of exciting, which is also mixed with something that makes a lump catch in your throat when you pass by their once cluttered room. Vacant and eerily quiet.
Bittersweet is an apt word. It is all of both.
There are endings and beginnings in this for all of us. This not so subtle transition to an empty nest comes on the day of our 25th wedding anniversary, which has most certainly been overshadowed. But that too is another beginning. Our eldest daughter is from a prior marriage, so we began our lives together with children. We added two more over the years and blended them together as best we could, and after 25 years it's just the two of us for the first time.
There is so much to celebrate! That is part of the sweet.
I'm grateful it isn't an abyss I'm facing, I have a pretty good idea what I want to do—cook, write, eat, repeat. Not necessarily in that order. Whether anything in the realm of the dreaming I've done ever becomes a reality, well, that is what lies beyond the wide open door. It's time to get serious about writing a cookbook and for Savoring Today to produce more income to make it worth the time invested, though it has already provided great joy.
Ultimately, I just wanted to say, thank you. To those that read my ramblings and try these recipes, you have always made this worthwhile, thanks for hanging in there with me. You are the very best.