Submitted by: Kelly
As a young, unmarried adult, I was transported into the mysteries of God come to earth in a church illuminated by candlelight and filled with the worship of those around me.  The experience was so moving I often found myself worshiping silently, though passionately from my heart, yet words and song escaped me.  In the face of life's struggles and joys, Christmas Eve was a moment in time when I knew beyond a doubt that God is with me.
For the past eighteen Christmas Eves, I have been delighted to share this experience with my growing family; first with my husband, and soon following our two children.  Never have I taken this evening for granted, but anticipate meeting God with glee that would be more expected from a 5-year-old on Christmas morning!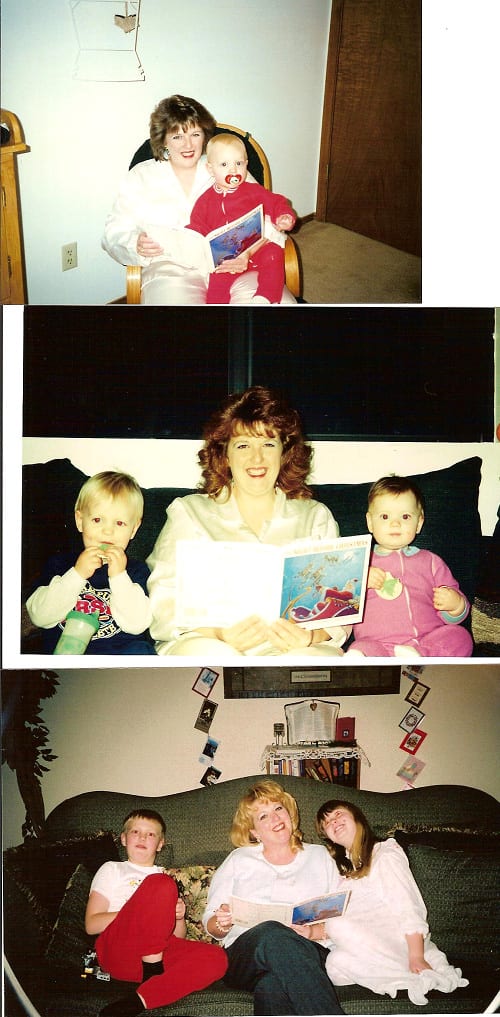 As our family has grown, so has this Christmas Eve tradition.  It didn't take long to add light displays to our special evening.  After church, we cruise through the city neighborhoods delighting in every twinkle offered.  Towering trees of northern Colorado Springs to the magnificence of Wood Avenue's historic homes…all lit up to proclaim that the Light of the World has come.
Once we've had our fill, or run the risk of an empty gas tank, we head home for the final piece of the evening—the reading of two beloved stories, Luke 2:1-20 and 'Twas The Night Before Christmas.  These are stories my husband and I enjoy reading aloud to the family, but as our children have grown older they have also done some of the reading, which is a welcome addition!
We are tenderly aware that these Christmas Eve traditions will likely shift again as our teens become young adults and begin their own families and Christmas customs.  We desire to welcome those changes as they come.  In the mean time, however, we hold these times dear and those whom they encompass even closer in the hope that each one would know how much they are loved, especially by the One around whom this season is centered.
An Invitation from Savoring Today:
Our traditions serve as ballast, connecting generations in continuity. Savoring Today is celebrating family traditions that revolve around Christmas and would love to hear yours. Stories of favorite memories, recipes, quirky habits, scriptures, sacred moments—whatever makes Christmas uniquely memorable. Post as a comment, or submit your story to [email protected]
"Traditions, traditions. Without our traditions, our lives would be as shaky as… as… as a fiddler on the roof!" Tevye proclaims in the classic musical.