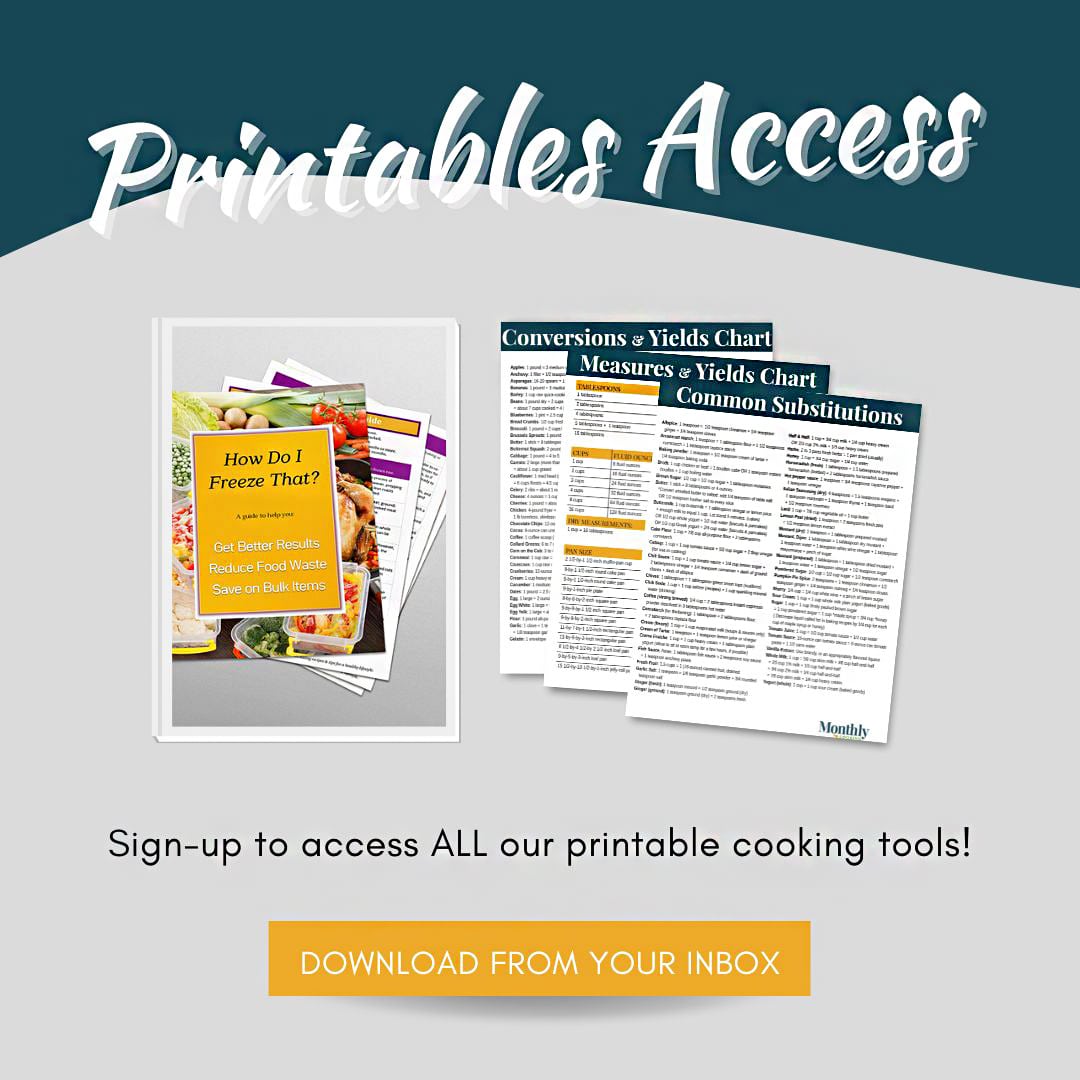 So much of what we do revolves around being online, but it's still handy to have a printed sheet hanging on the fridge. What's so nice about these reference tools is that you can download them to reference on your phone, tablet, or computer too!
We've got our top menu planning and cooking help printables ready for you to grab, just fill out the form below.
All these tools to make life easier!
Freezer Guide: Get better results, Reduce Waste, and Save on Bulk Items
Monthly Menu Planning Guide
Monthly Menu Planning Sheet
Weekly Meal Planning Guide
Weekly Meal Planning Sheet
Versatile Side Dish Ideas for Weekly Prep
Healthy Choices Shopping Guide
Master Shopping List
Measure & Yields Chart
Conversions & Yields Chart
Common Substitutions
Clean Eating Guide e-book (17 pages)