Chocolate cookies with a hint of mint flavor in the chips.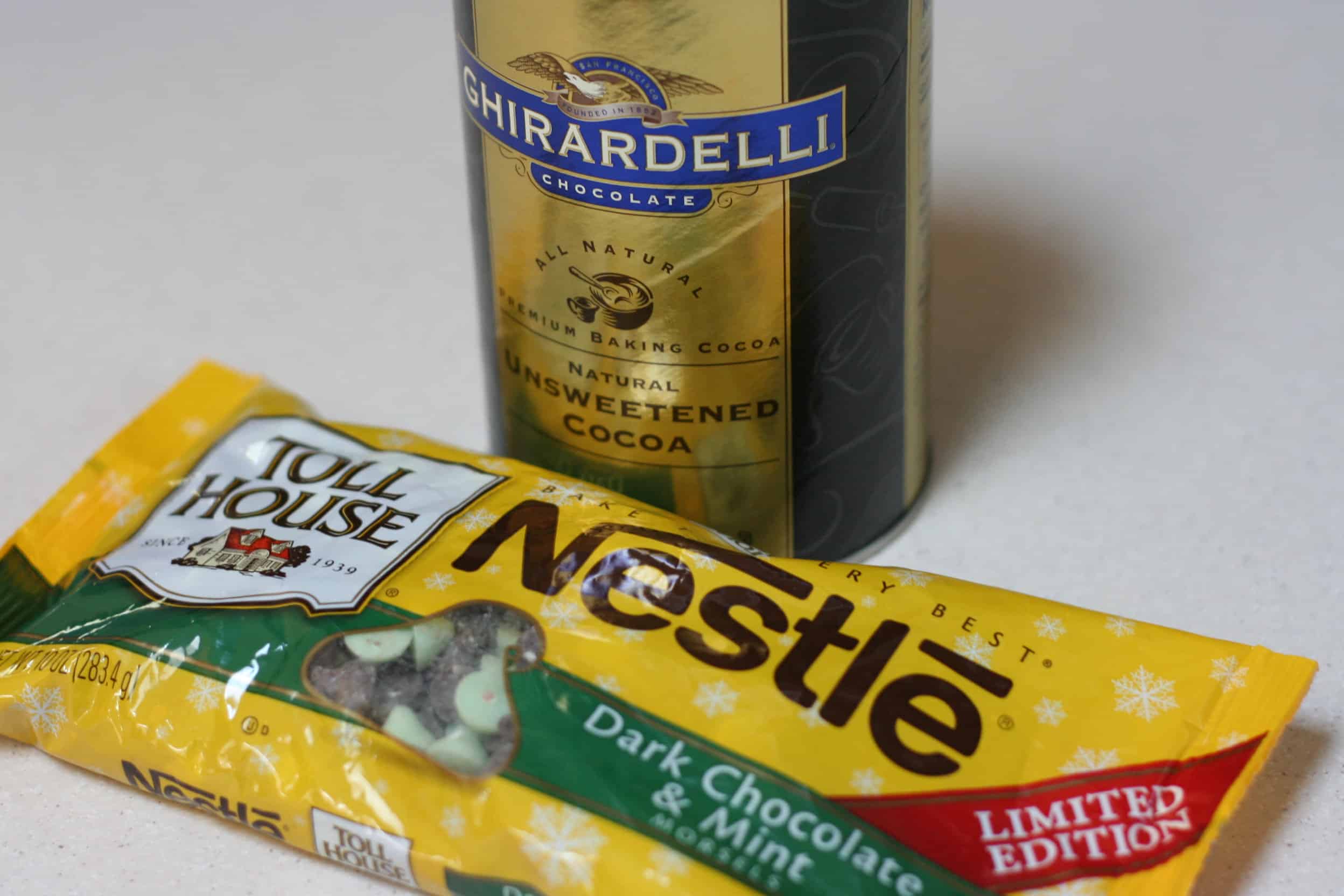 Cocoa and mint were first introduced to each other after the Spanish brought chocolate to Europe. Mint was one of the flavorings added to chocolate in the attempt to sweeten it and make it more palatable.  This refreshing combination has become so popular confectioners celebrate National Chocolate Mint Day each year on February 19.
During the holiday season, you will find this sweet combo in the form of peppermint bark and specialty mints lining the shelves, tempting shoppers. Nestle® joins the holiday festivities offering Toll House® Dark Chocolate & Mint Morsels for a limited time. After discovering this chocolate-mint-chip baking treasure last year, I was delighted to see it in stores again in time for holiday baking.
Our favorite way to enjoy these limited edition morsels is in this chocolate cookie recipe.  The rich chocolate cookie infused with subtle mint is reminiscent of the popular Girl Scout Thin Mint cookies, disappearing just as fast. Add this recipe to your holiday baking and you will not be disappointed.
Chocolate Cookies with Dark Chocolate & Mint Chips
1      cup butter — (2 sticks) softened
1      cup granulated sugar
1      cup packed brown sugar
2      teaspoons vanilla extract
1/2  teaspoon salt
1      teaspoon baking soda
2      eggs
2      cups all-purpose flour
1/2  cup Ghirardelli Unsweetened Cocoa -or- Hershey's Special Dark Cocoa
1      package NESTLÉ® Dark Chocolate & Mint Morsels
High Altitude: Add 1/4 cup additional flour.
1. Heat oven to 375°.
2. Beat butter, granulated sugar, brown sugar, vanilla and salt in large bowl until creamy.  Add eggs; mix until eggs are well incorporated.
3. In a separate bowl, sift together flour, cocoa and baking soda; gradually add to creamed butter mixture, mixing until well blended.  Mix-in chips.  Drop by rounded teaspoons on an ungreased cookie sheet.
4. Bake 8 to 10 minutes or until set; be careful to not over bake.  Cool on baking sheet for a minute or two; remove and cool completely on wire racks.
Yields 3-4 dozen cookies, depending on size.