Do you snack?
I do. I even plan to snack.
I know, it's daunting enough to plan dinner and scrape together a few leftovers for lunch, but plan snacks too?
Absolutely!
Because most often it is the random things we grab for a snack (candy bars, donuts, granola bars, sugary yogurt) that wreck the good decisions we make at mealtime. Planning nutritious snacks for those morning and afternoon droops can help:
Increase cognitive function for decision-making tasks
Increase energy and alertness
Avoid the vending machine temptations
Level blood sugar between meals
Curb hunger leading up to a meal to reduce portion sizes
Provide energy for a workout
Reduce caffeine consumption—try a snack instead of an afternoon latte
Avoid over-buying at the grocery store on our way home from work
Cinnamon-Spiced Almond Butter Dip with sliced apples is my favorite snack right now. A tangy, crisp Fuji apple is ideal for dipping into this salted, lightly sweetened almond butter, spiced with cinnamon and generously topped with toasted pepitas (pumpkin seeds). Although unrefined sugar is included in the recipe, I've made it many times without it. Of course, you can adjust any of the add-ins to your liking, but I highly recommend you don't skip the salt. I had a hard time with almond butter when I first tried it because it tasted flat to me; salt made all the difference.
Creamy, crunchy, salty, sweet—nearly snack perfection right there—healthy too, so it's all good and no guilt!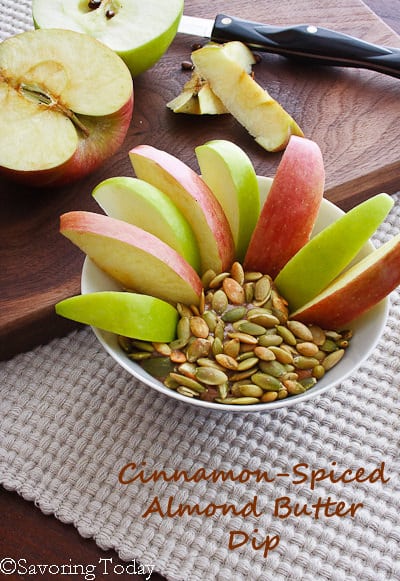 Print
Cinnamon-Spiced Almond Butter Dip
Ingredients
2 tablespoons pepitas — toasted
1/3 cup almond butter
2 teaspoons coconut palm sugar — or 1 tsp honey
1/2 teaspoon cinnamon
sea salt
1 medium Fuji apple — sliced
Instructions
Toast pepitas in a dry skillet over med-high heat, stirring occasionally, until pepitas start to pop in the pan and are lightly browned. Remove from skillet and set aside.
%http://savoringtoday.com/wp-content/uploads/2014/01/Cinnamon-Spiced-Almond-Butter-Dip-The-Steps-e1391643070293.jpg
In a small bowl, mix the coconut palm sugar and cinnamon into the almond butter until well blended. Taste and adjust as desired. Sprinkle with sea salt and top with toasted pepitas.
Notes
The coconut palm sugar gives the dip an added little crunch, honey will be more smooth, but works fine too. In my opinion, the salt is very important with almond butter and is a nice contrast to the sweet.
Now for the other 39 recipes to inspire your snack time!
One of the aspects I enjoy about blogging is the ability to introduce my readers to the excellent work of other food bloggers. There is loads of creativity and variety in this long list of snacking genius ~ click on any photo or title to see the recipe.
Here's to better snacking!
~ Dips & Spreads ~
~ Chips ~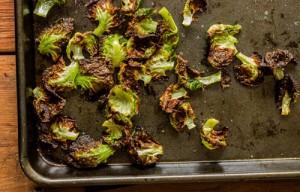 ~ Granola & Nuts ~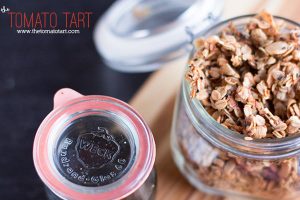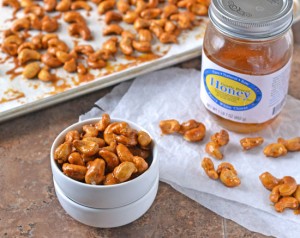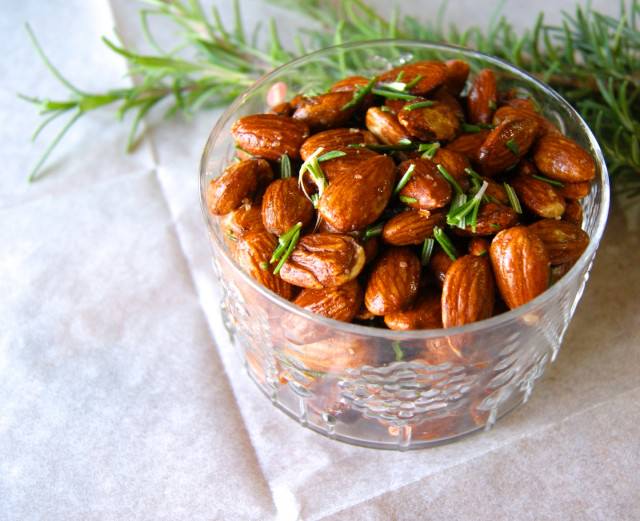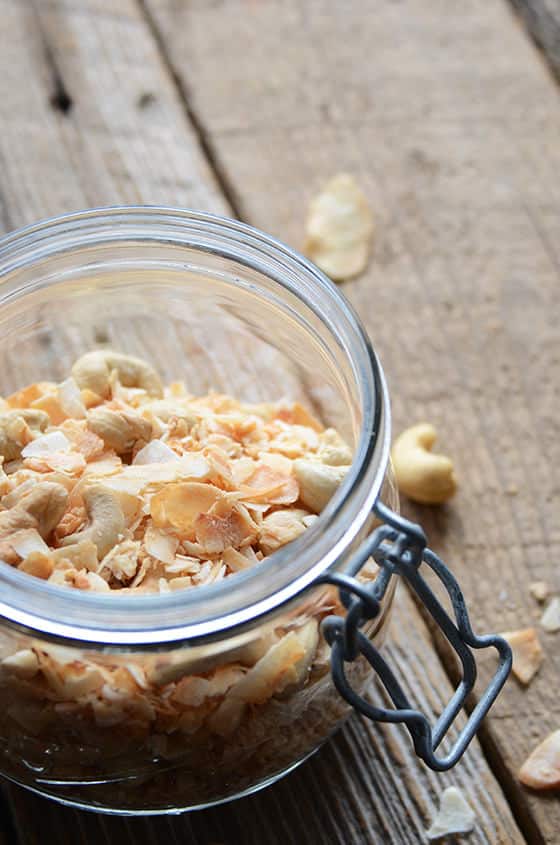 ~ Bars & Bites ~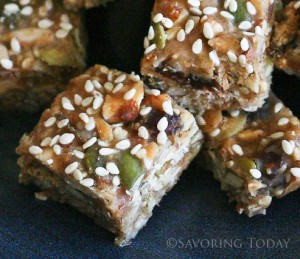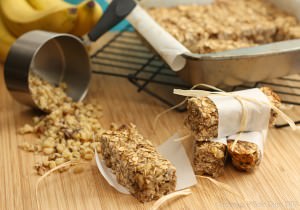 ~ Crackers, Muffins

& Munchies ~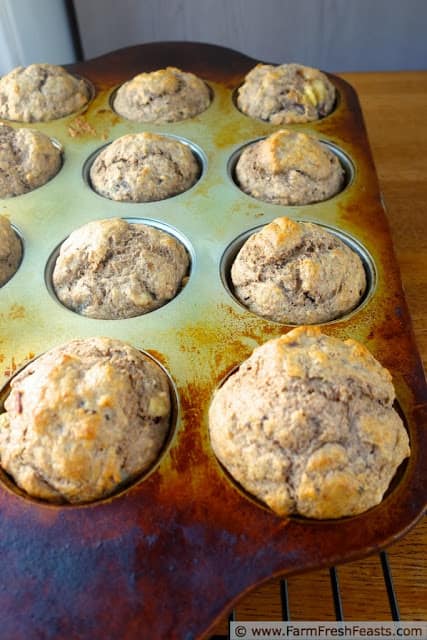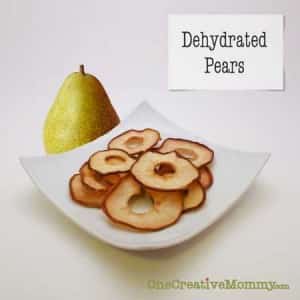 Beef Jerky
from our Savoring Today kitchen
Shared on the following Blog Hops:
Real Food Forager Fat Tuesday
Hearth & Soul Hop
Real Food Wednesday
Pennywise Platter Thursday