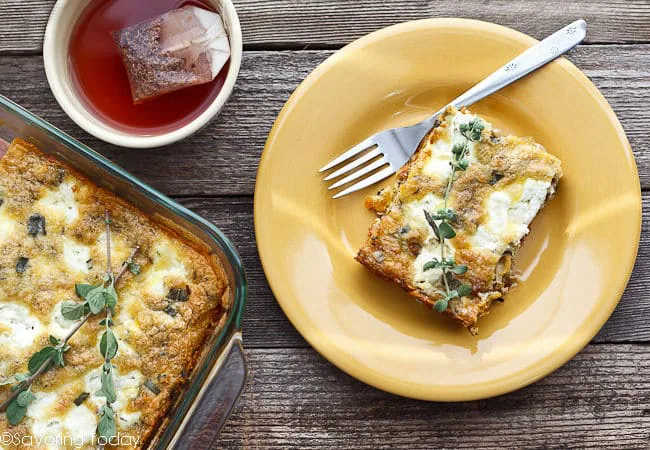 A few years back when I was helping to promote one of Emeril's cookbooks I discovered his recipe for Butternut Squash Lasagna with Italian Sausage and Sage that rocked my food world. Like any lasagna, preparing the layers and assembly was pretty involved, but it was an exquisite dish with nuances of Autumn in every bite.
Fennel, Honeycrisp apple, butternut squash, cinnamon and sage wrapped in a blanket of cheese. Yep, eyes rolling up in your head deliciousness. It's like ordering the best meal at a restaurant and insisting everyone at the table take a bite kind of good.
And did I mention it is involved? My friend Pati and I set aside a couple of hours to pull it all together and it takes about an hour to bake, so if we want dinner at 6:00 we start in the afternoon. Like a Thanksgiving turkey, it's totally worth the investment of time but remains an annual event.
Enter the quiche. I had a hunch this unique combination of flavors could work in a quick and easy quiche. Quick, because I didn't bother making a crust (though you could) and no layering.
It was ready to eat in a little over an hour. Cha-ching! We enjoyed it for lunch with a salad and again this morning for breakfast.
So this got me to thinking how great it would be to have this ready for breakfast Thanksgiving morning. I usually save my appetite for dinner and snack my way through the day while cooking, but the rest of the family is looking for something to eat as soon as they roll out of bed.
Imagine that.
One of the things I love about quiche is it can be made in advance so there's nothing to do but warm it up when I'm busy with the turkey. Another way to save time is to prep the components even two or three days ahead so all there is to do is mix the eggs and bake.
Fresh breakfast for a crowd; this recipe serves 8-10.
Delicate egg with swirls of soft goat cheese cradles roasted butternut squash, Italian sausage, fennel, and apple with accents of sage, cinnamon, and fresh marjoram. As soon as you take a bite of Butternut Squash Quiche with Italian Sausage and Sage, you'll know Autumn has found a home.
Butternut Squash Quiche with Italian Sausage and Sage (Crustless)
A crustless quiche swirled with roasted butternut, apples, Italian sausage, fresh sage and goat cheese.
Ingredients
3 1/3

cups

1/4-inch diced butternut squash

, about 1.5 pounds

3

tablespoons

extra-virgin olive oil

1/2

teaspoon

ground cinnamon

1

teaspoon

dried thyme

1/2

teaspoon

salt

1/4

teaspoon

freshly ground black pepper

1/3

pound

hot Italian sausage

, browned and crumbled

3/4

cup

diced leeks

, rinced well, or sweet onion

1/2

cup

diced fennel

, about 1/2 small head

1/2

cup

cored and diced Pink Lady or Honeycrisp apple

, about 1/2 small apple

2

teaspoons

chopped fresh marjoram leaves

2

tablespoons

butter

1/3

cup

thinly sliced fresh sage leave

10

large

eggs

2

cups

heavy cream

1/4

teaspoon

sea salt

1/4

teaspoon

freshly ground black pepper

6

ounces

goat cheese

(chevre)
Instructions
Butter a 9 by 13-inch pan. If preparing a pie crust, prebake the crust for 5-7 minutes at 400°F until set but not brown (this will prevent the crust from being mushy).

Heat the oven to 375°F. In a large bowl, combine the butternut squash with cinnamon, thyme, 1/2 teaspoon of salt, and 1/4 teaspoon of pepper. Add 1 tablespoon extra-virgin olive oil, and toss to coat the squash. Transfer the squash to a large baking sheet lined with parchment paper (optional). Bake until the squash is tender, about 25 minutes. Transfer the squash back to the large bowl.

While the squash is roasting, heat a large skillet over medium heat. When hot, add 1 tablespoon of the olive oil with the sausage and cook until browned. Transfer to the large bowl with the squash when done. Add an additional tablespoon of the olive oil to the skillet along with the onion, fennel, apple, and marjoram, and cook for 8 to 10 minutes, stirring occasionally, until the vegetables soften. Remove from the heat, transfer to the mixing bowl with the squash and gently fold the vegetable-sausage mixture to combine.

Heat the butter in a small sauté pan over medium heat. When the butter begins to bubble and brown, add the sage leaves and cook until they are brown and crisp, 1 to 2 minutes. Fold into the vegetable-sausage mixture and spread out in a layer in the prepared baking pan.

Mix the egg, cream, salt & pepper in a blender for about 30 seconds until well mixed. Pour over the vegetables and sausage and dot with goat cheese. Bake at 375°F for 20 minutes uncovered, then cover loosely with foil and continue baking for another 20 minutes (a total of 40-45 minutes) or until the middle no longer jiggles when moving the pan (or 160°F). Remove from oven and let stand for 5 minutes before serving.
Notes
TIP: To make ahead, cool and refrigerate the sausage-vegetable mixture until ready to mix the eggs with cream and bake. Alternatively, cool and refrigerate the finished quiche for up to three days until ready to reheat and serve.
Nutrition
Calories:
524
kcal
|
Carbohydrates:
12
g
|
Protein:
17
g
|
Fat:
46
g
|
Saturated Fat:
23
g
|
Polyunsaturated Fat:
4
g
|
Monounsaturated Fat:
16
g
|
Trans Fat:
1
g
|
Cholesterol:
331
mg
|
Sodium:
569
mg
|
Potassium:
454
mg
|
Fiber:
2
g
|
Sugar:
5
g
|
Vitamin A:
7879
IU
|
Vitamin C:
15
mg
|
Calcium:
153
mg
|
Iron:
3
mg