Are you ever been confused by recipe comments that go something like this?
"This was bland, needed to add …"
When the next comment is:
"We loved it, can't wait to make it again!"
Or this range of opinions over a single entree?
"Too sweet."
"Too spicy!"
"Perfectly seasoned."
How is it possible the same recipe is loved by one person and someone else is turned off by it?
Or you wonder how anyone could proclaim they don't like dark chocolate. Or coffee.
(Shaking head in disbelief.)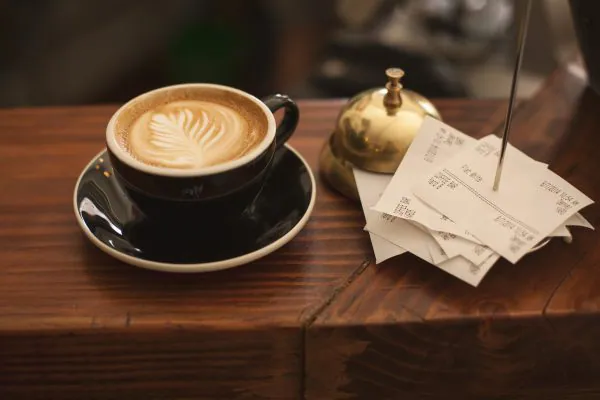 Well, it really is a matter of taste.
The number of taste buds we have, fungiform papillae, in fact, determine our taste sensitivity.
In a 1991 Yale Medical School study, Psychologist Linda Bartoshuk coined the terms supertaster, medium tasters, and non-tasters to categorize people by their sensitivity to bitter, sour, sweet, and salt—all that we taste.
In this research, they found the following general breakdown of the population as it relates to taste:
25% supertasters
50% medium tasters
25% non-tasters
On the surface, these terms can be a little misleading. At first glance, you might consider yourself a supertaster because you are adventurous in your food choices and appreciate fine foods.
It might even sound like a supertaster has an advantage over 75% of humanity, tasting more, savoring more. And what about non-tasters … does that mean there are people who cannot taste anything? 
Bartoshuk describes the difference in this way, "Supertasters live in a 'neon' taste world, while others live in a 'pastel' world."
These categories were assigned based on the reaction to PROP (6-n-propylthiouracil0), a compound that tastes intensely bitter to some people (supertasters) yet is tasteless to others (non-tasters).
Those who could taste varying degrees of the compound fell somewhere in the middle (medium tasters). This increased sensitivity to bitterness and texture shows up in strong opinions about certain foods.
Supertasters are less likely to enjoy leafy greens, broccoli, Brussels sprouts, dark chocolate, dark roast coffee, spicy peppers (capsaicin causes physical pain), creamy or especially sweet desserts.
Avoiding this list of flavors and textures doesn't sound so super when considering how limiting it can be.  
Of course, even within these three categories is varying degrees of taste sensitivity. 
While I could not find an easy online questionnaire to pass along, here are a few basic questions to determine how sensitive your tongue might be without scrounging through drawers for a magnifying glass.
However, if you must know for sure, you can follow these simple test instructions: Supertaster Home Test Or order a test kit: Supertaster Test Kit
Are you a Supertaster?
Note: This is not a scientific questionnaire, but a list of common traits to help distinguish taste sensitivity. To be certain, follow the link for the Test Kit. In answering the following questions, keep in mind, a "yes" response should be a pronounced or strong feeling.
Can't stand broccoli or Brussels sprouts?
Do leafy greens, green peppers, green olives seem harsh or incredibly sour?
Does coffee taste bitter?
Does eating spicy food or hot peppers feel painful?
Is cake usually too sweet?
Is cream too creamy?
Does most beer taste sharp and unappealing?
Do non-sweetened alcoholic beverages taste medicinal?
Is dark chocolate too intense and bitter?
Do you hate cilantro and think it tastes like soap?
As mentioned, there is a range of sensitivity, but if you answered yes to more than half of these questions, you are probably on the higher end as a medium taster or in the supertaster range.
Conversely, if you answered no to these questions you are likely in the lower end of the medium taster or non-taster spectrum. Let's just call that the blissful side of tasting life.
While you might need a few more seasonings when you cook, or your nachos are buried under jalapeno mountain, you rarely fuss about your food.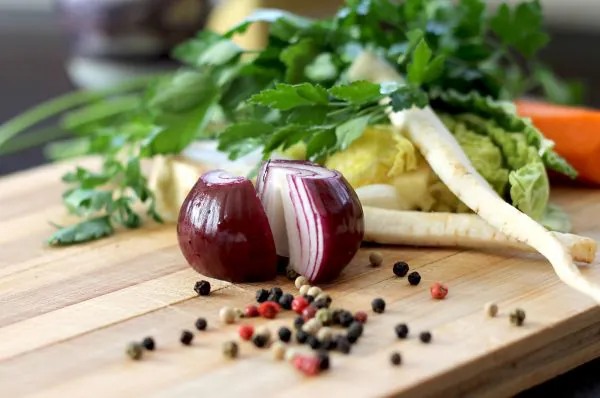 So why would any of this even matter? 
Understanding the subtitles of food preferences can help with the following:
1. A child refusing certain foods. While taste does change over time and it is important to introduce children to a variety of foods, they may continue to balk at stronger flavored foods if they are a supertaster.
If your child routinely refuses spinach, broccoli, kale, green beans, lettuce, grapefruit, peppers, or spices, you may want to present them in a way that diminishes any bitterness (which you may not even detect). Tricky, I know.
However, here's some help: This article on Life Hacker Learn to Make Any Dish You Cook Better with the Science of Taste is a straightforward guide for dealing with all four flavor profiles—salty, sweet, bitter, sour.
Also, inviting kids into the kitchen can help them understand the "season to-taste" process and be more open to trying once rejected foods again.
2. Restaurant reviews let you down. It could be sensitivity to taste as to why people gravitate to different restaurants. We have dined at popular restaurants wondering how it ever received a rave review. The food at that restaurant you thought was bland could be run by a supertaster.
We have also experienced restaurants that seemed to cater to fire-breathing patrons, as every dish was spicy or intensely seasoned. (Non-tasters don't actually breathe fire, but fewer taste buds mean they are less sensitive to capsaicin in hot peppers.) 
Those random negative comments tucked in between raves about a recipe—not personal, just a matter of taste. You, nor your favorite celebrity chef can please all people all the time. I imagine similar tasters flock together.
3. Taste can have an impact on our health. While there isn't a direct correlation between these categories of tasters and specific health issues, there is a tendency toward certain health risks.
The Wall Street Journal points out supertasters have a heightened risk of developing colon cancer, but are typically leaner with a lower risk of heart disease. Non-tasters and medium tasters tend to consume more calories than supertasters and have a heightened risk of obesity and related diseases.
Again, there isn't a direct link, but it is worth mentioning. Understanding taste may even offer insight as to why healthier dietary changes can be difficult to maintain. We aren't likely to adopt unpalatable food choices.
If dietitians can suggest ways to reduce bitterness in vegetables or intensify flavor with umami-rich foods based on the taste preference of their clients, they may get more lasting results.
4. Offended by someone adding salt and pepper to your dish? Some chefs do not put salt and pepper on the tables at their restaurants, believing the food is perfectly seasoned.
If a supertaster is serving medium or non-tasters (the larger portion of the population), they would be wiser to allow for the additional seasoning. And for those who are not offended by the sprinkle or two, but would appreciate them tasting the food first, I'm with you on that. (Heavy sigh.)
However, it could be the habit of adding seasoning has been established over a long history of, well, always needing it … to suit their taste.
5. Last but not least, drop the labels and the judgment. No one is superior or unable to taste, as the original labels might imply; it is sensitivity to taste and texture we each have in varying degrees.
Labeling someone as picky, a food snob, wimpy (for not liking hot peppers), or high-maintenance, doesn't foster the communal and soul-soothing quality of food. I admit I am guilty of trying to convince someone to try food they ordinarily don't like in a different way, as though they are stubborn.
Oh, it's bitter? Burns your mouth? The texture makes you gag? Knowing there are components of food they can taste or sense that I cannot, encourages empathy.
For more information, here's a video of Linda Bartoshuk's presentation about this research: