We love celebrating Valentine's Day simply because we love, love.
Don't let comparison or unrealistic expectations ruin an opportunity to express love to those you love, romantic or not.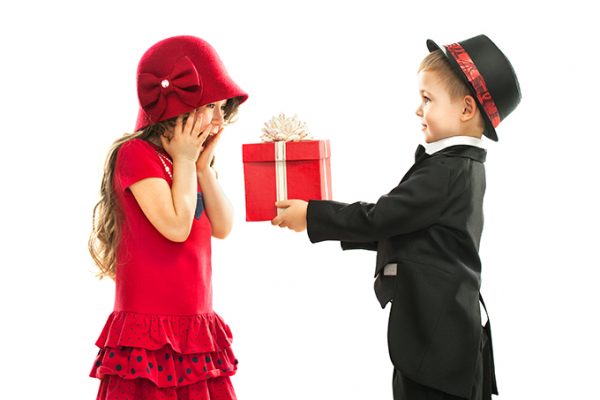 In a conversation with a 20-something friend, the topic of Valentine's Day came up. Her sentiments closely resembled those of many of the young people I talk to—Valentine's Day is a Hallmark holiday, NBD (no big deal).
I agreed with her that it's certainly not a necessary holiday for the dating world; if anything it creates more anxiety as pressure builds to have a relationship defining moment.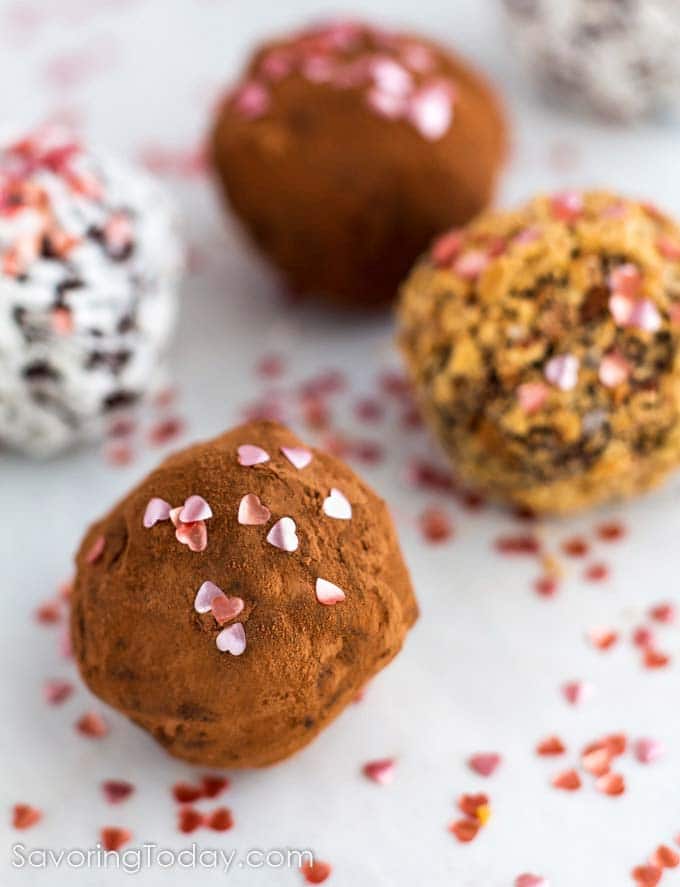 Celebrating love is always a good idea.
For those who have been married for a while, Valentine's Day can be a reminder to focus some romantic attention on our relationship. The cares of life, demands of parenting, career, or financial pressures often crowd out romantic rendezvous, pushing it to the back burner for too long.
I think we would all enjoy it more if we let it be a reminder and not a mandate.
Keeping love alive requires intentionality, Hallmark or not, this particular holiday just makes it easier as specialty chocolate and novelties abound. Even still, some avoid it because of the pressure or disappointment when it does not live up to the commercial hype.
Our attitude toward celebrating really makes a difference.
I like the perspective of another friend who gets a heart-shaped pizza from Papa Murphy's and makes a Valentine goodie bag. It is a fun day celebrating love.
She says, "Just like I celebrate Christ daily but Christmas is still full of special traditions." Of course, you wouldn't try to make up for an entire year of romantic neglect in just one day—this is one day you get to kick it up a notch from the ordinary.
The point is, don't let comparison or unrealistic expectations ruin an opportunity to express love to those you love, romantic or not.
In the book, The Five Love Languages by Gary Chapman, he offers insight into what actually makes others feel loved. This can help take the guesswork out of what to do on a special day, or any day!
Knowing whether it is words of affirmation, quality time, receiving gifts, acts of service, or physical touch that really speaks to the heart of those we love can make a real difference.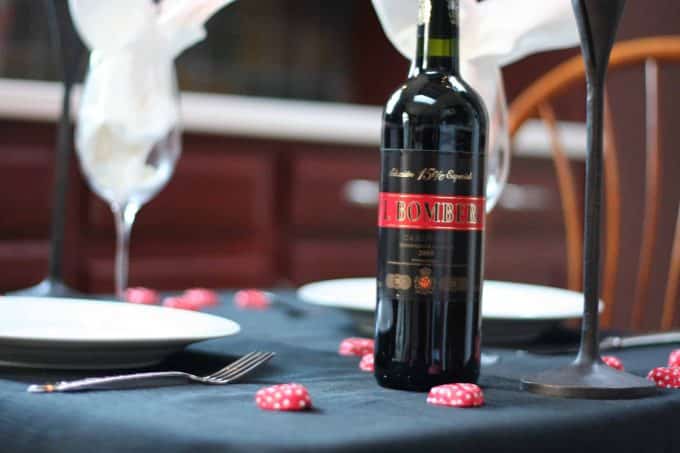 25 ways to slip in an extra "I love you" into their day.
A note specifically identifying something you love about them
A single flower in their car, on their pillow, with their lunch, etc.
A handwritten Valentine card or poem
Preparing their favorite meal, romantic dinner, or breakfast in bed
Get out the linens, crystal, and china for dinner
Choose a romantic line from a movie or book to text them
Get tickets to see their favorite band or play
Clean the kitchen before they get home from work
Draw a bath to share
Read old, saved Valentine or anniversary cards to each other
Buy massage oil and make plans to use it
Spread a blanket in front of the fireplace for dinner or dessert
Light candles in the bedroom and place chocolates on your pillows
Pray a blessing over them before they leave for work
Leave a love note where you know they will find it
Surprise them with an activity you don't normally do
Take care of something that would allow them to sleep in
Create a playlist of their favorite songs
Dance with them in the kitchen
Ask them to share their dreams
Listen
Write your love story and read it to them
Make a YouTube playlist you think they'd like
Surprise them with their favorite hot or cold beverage at work
Get their car washed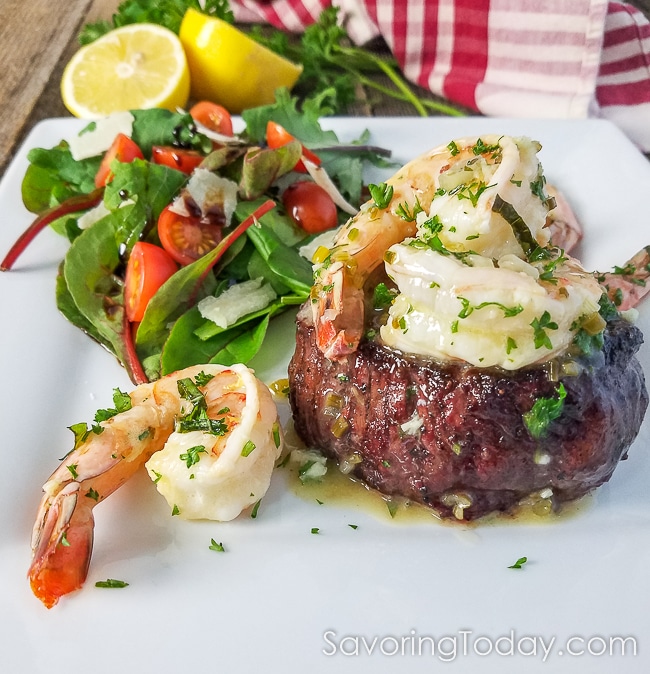 Romantic Dinner Ideas for Valentine's Day

10 Valentine's Day Dessert Ideas to WOW your Sweetheart!
Take a Look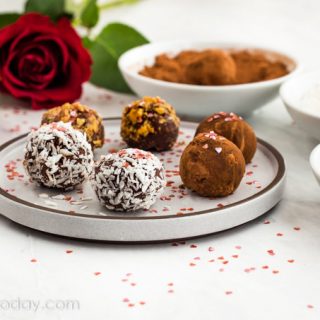 Our "Chef's Table"
Sometimes we celebrate Valentine's Day by choosing a special meal to cook together (read more about that here) and to make it more fun and intimate we also set up a chef's table—a table for two right in the kitchen.
It doesn't have to be in the kitchen if there's no space for it, any special setting will work, even a tablecloth on the floor for a picnic in the living room.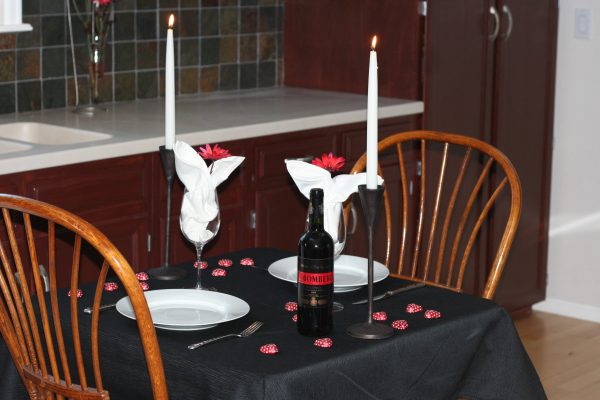 Candles, linen, flowers, candies, wine glasses filled with whatever you like to drink, and a few heart-shaped chocolates communicate what you have together is special and worth celebrating.
If need be, borrow items from friends or if you have kids, let them make decorations (they love helping mommy and daddy do special things).
Simplicity is a beautiful thing. The Reluctant Entertainer has more great ideas in a recent post, Six Steps to Setting a Classy Valentine's Table Using What You Have!
Let your kids see you celebrate each other.
One final thought. If you have children (young or older), there is no greater gift you can give them than to set an example of love other and treating your marriage relationship like the treasure that it is.