The Super Bowl seems to arrive just in time to extinguish the best of New Year intentions to "get serious about getting healthy." I already planned to highlight healthy food choices for this round-up, but wasn't sure if people would be looking to finish a healthier party with more decadent deserts. So I polled a few friends on Facebook if they would want healthy dessert choices or relish the usual Super Bowl party fare. The majority preferred healthy choices, with a few happy to throw caution to the wind and indulge at a party. I can certainly relate to both. One friend even mentioned bringing something healthy she would want that others would enjoy as well—a smart way to be serious about health.
Whatever your plans for Super Bowl Sunday these health-inspired recipes, including desserts, will score big. Click on the title or the photo for the complete recipe.
Green Chile Pecan Cheese Spread by MJ's Kitchen
… because everyone needs a cheese spread when it's party time.
Roasted Brussels Sprouts with Roasted Garlic Aioli
… because Garlic Aioli, that's why.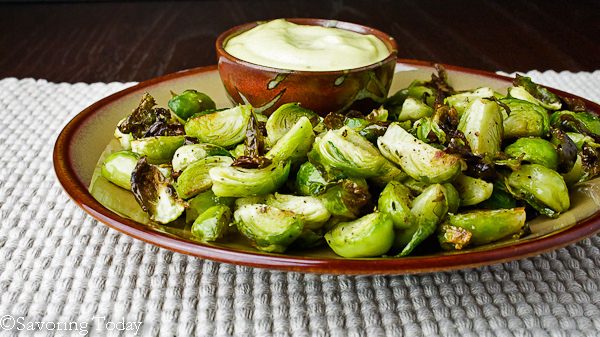 Spicy Roast Chickpeas by Kitchen Riffs

… because we cannot resist healthy munchies.
Parmesan Cheese Crisps w/ Zucchini & Carrots by The Dinner Mom
… because cheese has always been the way to sneak in more vegetables.
Healthy Spiced Nuts by Yummy Healthy Easy
… um, we need a variety of healthy munchies.
Thai Chili Sesame Chicken Wings [baked, not fried]
… because wings don't have to be fried to be fabulous (just trust me on this).
Baked Chinese Spring Rolls by Bam's Kitchen
… because we need more non-fried awesomeness. This qualifies.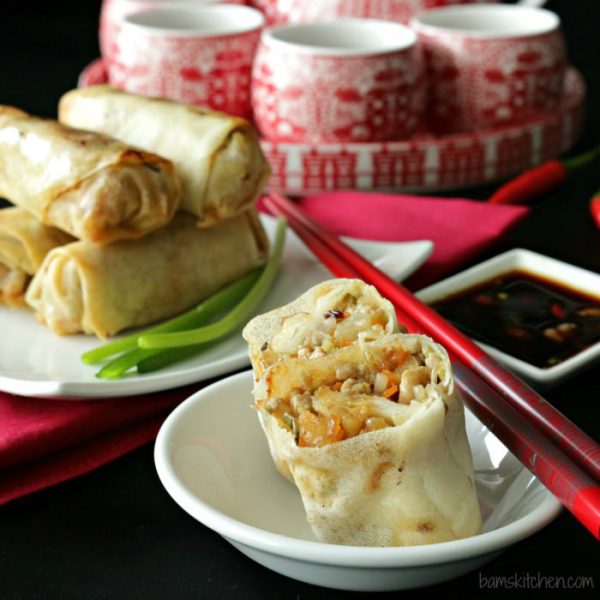 Chicken Satay Meatballs  by I Breathe … I'm Hungry  [gluten-free & low-carb]
… because I can't bear the thought of another bag of store-bought meatballs in a slow cooker.
Tacos al Pastor by Ang Sarap
… because everyone can relate to filling your hands with great tacos.
White Chicken Chili by Beyond Wonderful
… because as much as I love beef chili, it's okay to be different.
5-Minute Healthy Strawberry Frozen Yogurt by Just a Taste
… because froyo is worth standing in line for, but this way you don't have to.
Spiced Apple Tart by Bakerita [gluten-free & vegan]
… because it's as American as apple pie.
Back Country Clusters by Our Paleo Life
… because even health nuts need a little chocolate.
Date-Fudge Truffles with Sea Salt 
… and sometimes we need healthy to be as chocolate as possible.
Flourless Brownies by Homemade Mommy
… because you deserve a bonus, so here's one more chocolate option.