Sausage Breakfast Casserole with Green Chile and Goat Cheese is always a sure bet for brunch or weekday make-ahead meals.
Easier than quiche because there's no crust to fool with, egg casseroles skip right to the pour-and-bake method.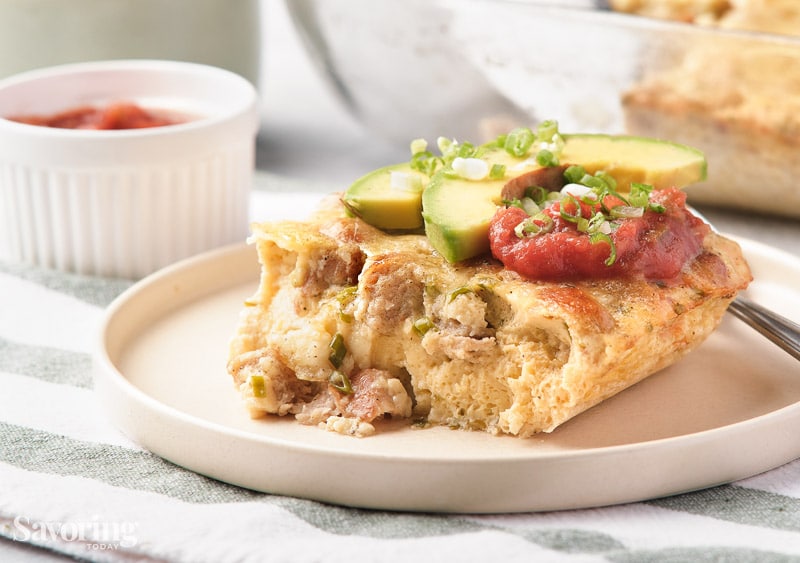 I always use some variation of this breakfast casserole recipe as the main course when hosting brunch at my house. Eggs with sausage, mild green chiles, and goat cheese is our brunch favorite, but sometimes I'll add roasted vegetables too.
You can customize the add-ins to your heart's content, and there is no crust to fool with, so it is perfect for gluten-free friends.
A hearty egg casserole with meat, cheese, and vegetables creates a complete meal in a single pan. We serve this dish with any combination of yogurt and granola, fruity salad, or muffins for an impressive brunch table.
Sometimes we enjoy a dish like this with a side salad for light lunch or dinner. Who doesn't love breakfast for dinner once in a while?!
How is a Breakfast Casserole Different Than a Quiche
Eggs and cream are a blissful combination, whether you use a skillet to make a frittata or a baking dish to make a casserole or quiche. The main difference between a breakfast casserole and quiche is the amount of cream used and the crust.
Quiche recipes include either a potato or pastry crust (unless crustless like this quiche recipe), while most egg casseroles do not. We also use less cream in this sausage casserole than in quiche as we want the eggs to be tender but not quite custard-like.
Step by Step
Brown sausage in a skillet until cooked through.
Saute green onion and garlic for 2-3 minutes.
Mix eggs, cream, green onion, garlic, salt, pepper, sausage, and green chiles in a mixing bowl with a fork until well combined.
Pour the egg mixture into the prepared baking dish.
Dot with crumbled goat cheese and bake for 20 minutes. Lay a sheet of foil over the top of the dish to prevent browning, and bake for an additional 20 minutes.
Make-Ahead TIPS
To ease the preparation time on the morning you plan to serve it, prep the add-ins the day before (or even days in advance) so it is just a quick step of mixing and into the oven.
Prep any add-ins the day before to easily mix in the day of baking
Prep the entire casserole and refrigerate for up to 2 days before baking (start cold dishes in a cold oven and then turn on the heat—not all baking dishes can go from fridge to a hot oven without breaking)
Cooked egg casseroles can be stored for 5 days in the refrigerator.
Cooked egg casseroles can be frozen. However, it does change the texture, with the eggs becoming a little spongy. This change is less noticeable when using lots of add-ins, so the egg ratio is less.
Reheat cooked casseroles in a microwave, covered, for 1 minute. Or gently reheat in the oven at 350°F, covered with foil. Depending on the amount being heated, it can take 15-30 minutes to heat through.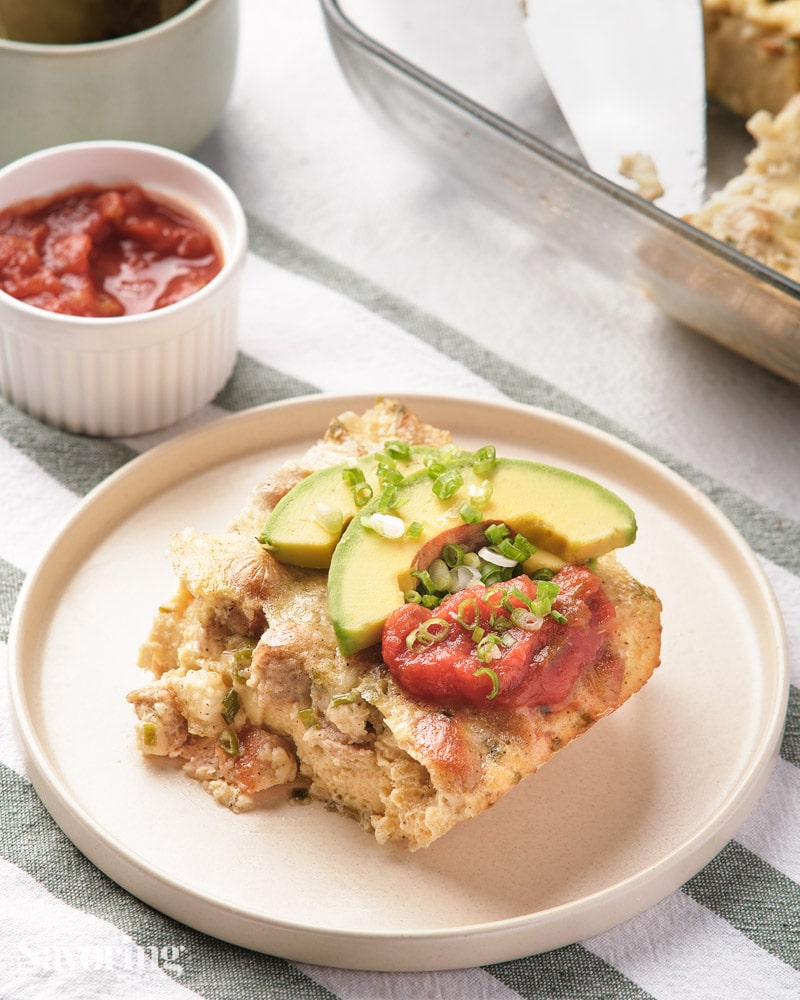 Seasonal ADD-INS for Breakfast Casseroles
All fresh (uncooked) meat or vegetables should be cooked before adding to the casserole. Anything you pre-cook should have a tender texture and be seasoned separately to maximize flavor.
SPRING—asparagus, spring onions, and tender greens like spinach or arugula
SUMMER—sun-dried tomato, zucchini, bell pepper, basil, or broccoli rabe
FALL—rainbow chard, butternut squash, sage, or apple
WINTER—roasted potato, caramelized onion, roasted cauliflower, or mushrooms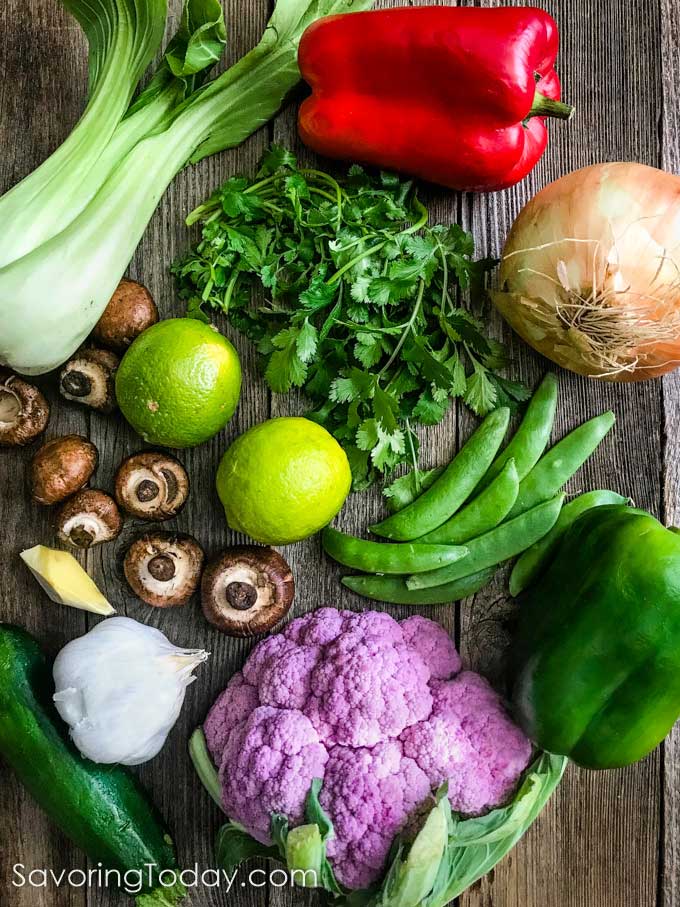 More Variations for Customizing Add-Ins
Roasted tomato and goat cheese
Ham and Swiss cheese
Hashbrowns and cheddar cheese
Spinach, zucchini, bell pepper, roasted garlic, and gruyere cheese
Potato, leek, and parmesan cheese
Bacon, mushroom, pepper Jack cheese
Roasted vegetable, basil pesto, and mozzarella cheese
Asparagus and brie cheese
Even More Breakfast Recipes You'll Love
This post may contain affiliate links. See our disclosure policy for more information.
Egg & Sausage Breakfast Casserole
An easy make-ahead breakfast casserole with eggs, sausage, green chile, and cheese.
Ingredients
1/2

pound

sausage

, cooked and crumbled

2

tablespoons

butter

, divided for skillet and baking pan

1/3

cup

diced green onion

1

clove

garlic

, minced

8

large

eggs

1

cup

cream

, or sour cream

1

teaspoon

sea salt

1/2

teaspoon

freshly ground pepper

1/3

cup

diced green chilies

like 505 Southwestern

3

ounces

goat cheese

Avocado

, sliced for garnish

Salsa

, for garnish
Instructions
Preheat oven to 350°F. Prepare 8×8-inch baking dish with butter.

Brown sausage in a skillet until cooked through.

Saute green onion and garlic in the same skillet in the rendered sausage fat, or with 1 tablespoon butter until onion is softened and garlic is fragrant 2-3 minutes. Remove from heat.

In a mixing bowl, whisk the eggs, cream, green onion, garlic, salt, pepper, sausage, and green chilies with a fork until combined.

Pour egg mixture into the prepared baking dish, dot with crumbled goat cheese, and bake for 20 minutes. Loosely lay a sheet of foil over the top of the dish to prevent browning, and bake for another 20 minutes. If eggs jiggle in the middle when moved, continue baking until eggs are 'just set' (or at 160°F in the center). Remove from oven and allow to rest for 5 minutes before serving.

Cut into squares and serve with fresh avocado slices and salsa.
Notes
Any combination of add-ins can be substituted for the sausage, green chilies, and goat cheese.
If using firmer cheeses like cheddar, mix into the eggs rather than sprinkling on top before baking.
Before adding chopped vegetables, sauté in a skillet with butter for 3-5 minutes to soften and allow moisture to evaporate before adding to the eggs.
Nutrition
Calories:
428
kcal
|
Carbohydrates:
9
g
|
Protein:
18
g
|
Fat:
36
g
|
Saturated Fat:
14
g
|
Cholesterol:
340
mg
|
Sodium:
657
mg
|
Potassium:
632
mg
|
Fiber:
5
g
|
Sugar:
2
g
|
Vitamin A:
1395
IU
|
Vitamin C:
14.7
mg
|
Calcium:
147
mg
|
Iron:
2.5
mg